So im back this time im going to talk about products i use every day/week so here goes hope you enjoy reading this and would like to know what you all think.
When i came back from holiday to Corfu i had a look in the duty free and saw this lovely collection of perfume. They smell fresh and fruity and i just had to get them i just love them. I use them as a room spray and perfume. They last for a long time im still on my first bottle.
Have you tried Victoria secret products if so what do you think?
Lately i have been in pound land as my friend told me about the OPI Nail varnish they sell there. At first i was a bit dubious as i didn't believe it was the right nail polish and just a remake of it. How wrong was i they're great and look really nice. I will keep looking and buy more for sure.
My best friend recently brought me this friendship bracelet from accessorize i love it as it looks really nice and is really light i hardly know its on my arm i wear it everyday just love it.
I have heard and read about Yankee candles so decided to treat myself one day. I brought myself the merry marshmallow one obviously i got it at Christmas. I am only half way through the candle i just love the smell and the smell lasts for ages.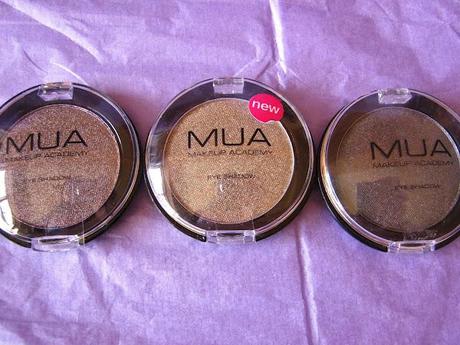 So lately i am getting a bit more braver with eye shadow and are trying new product recently gold has become my new colour. I have green/blue eyes and usually wear purple as i feel that this colour enhances my eyes. Anyway while shopping in super drug i came across these little eye shadows for £1. What a
BARGAIN.
What other colors do you think would look nice with my colour eyes. Would love to hear your suggestions.
Well recently i brought this BB cream well i must say its great makes my skin feel smoother and not so greasy like other products. The mascara is great it does make my lashes look longer but still not happy with this.
What mascara do you use that makes your lashes look longer and more volume?
Last but not least is the Garnier eye roll on. I love this as it covers up my panda eyes really well and i cant live without it. I have recently heard of the new eye roll on from garnier which is the Garnier skin naturals caffeine eye roll on which is the picture below.
Has anyone tried this if so what do you think?
So what do you all think of this post hopefully im getting better at this, i am definitely enjoying it and hope you all enjoy reading it. Would love to hear what you all think.
Quote of the day
Poem of the day
I Shall Paint My Nails Red
because a bit of a colour is a public service
because I am proud of my hands.
because it will remind me I'm a woman.
because I will look like a survivor.
because I can admire them in traffic jams
because my daughter will say ugh.
because my lover will be surprised.
because it is quicker than dyeing my hair.
because it is a ten-minute moratorium.
because it is reversible.
I love this poem i remember doing this in G.C.S.E. English which was years ago and its stuck with me since.
Thanks for taking the time to read my blog